Ebay third party authorizations
by Mario Vodopivec, Sep 28, 2021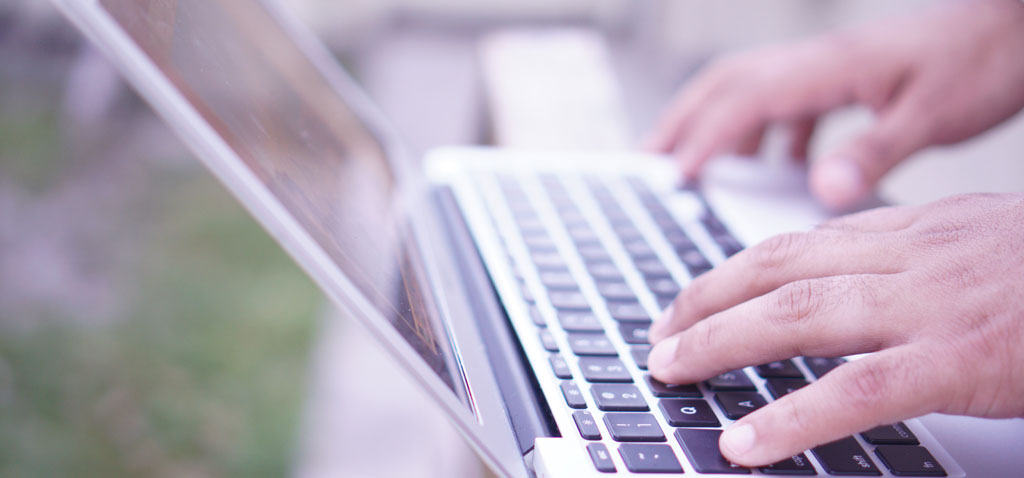 Renew your authorization
One of the most common issues that confuse Gixen users is an expired eBay authorization. Unlike what many users assume, this is not the same thing as a Gixen Mirror subscription. eBay authorization is your permission to Gixen, granted on ebay.com, that Gixen can place bids for you. All eBay third-party apps require an eBay third-party authorization.
eBay requires that you renew the authorization every 18 months or whenever you change your ebay password. This is completely free of charge to renew at any time. This part is done automatically during a new account registration, so most users are not aware that it has to be periodically renewed. Gixen now notifies users of expired authorizations both with a displayed warning message and also with an email.
The same mechanism is used if you want to link a different eBay account to your Gixen account. Just renew your authorization, and use the eBay account you want linked in the process.
Finally, I want to clarify one more thing - this permission is always granted on ebay.com, even if you bid on ebay.co.uk, ebay.com.au, ebay.de, ebay.ca or some other eBay country site. What eBay country site your bids are submitted to is controlled with a different setting (called "Target") that you can set on the Gixen settings page.
eBay authorization for Gixen
Attached images show how eBay authorization renewal looks like:
1) Log in to Gixen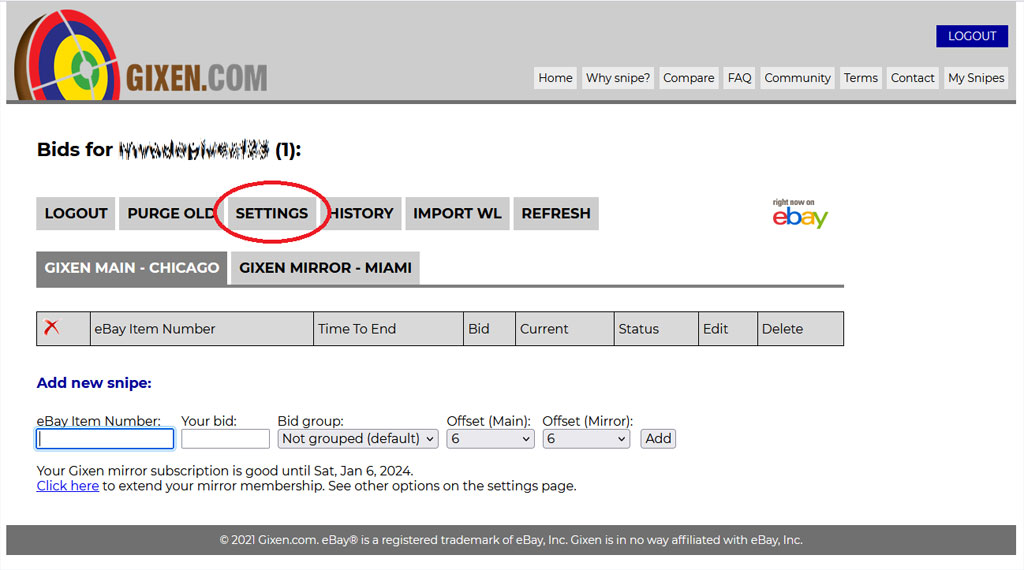 2) Click on the "Settings" button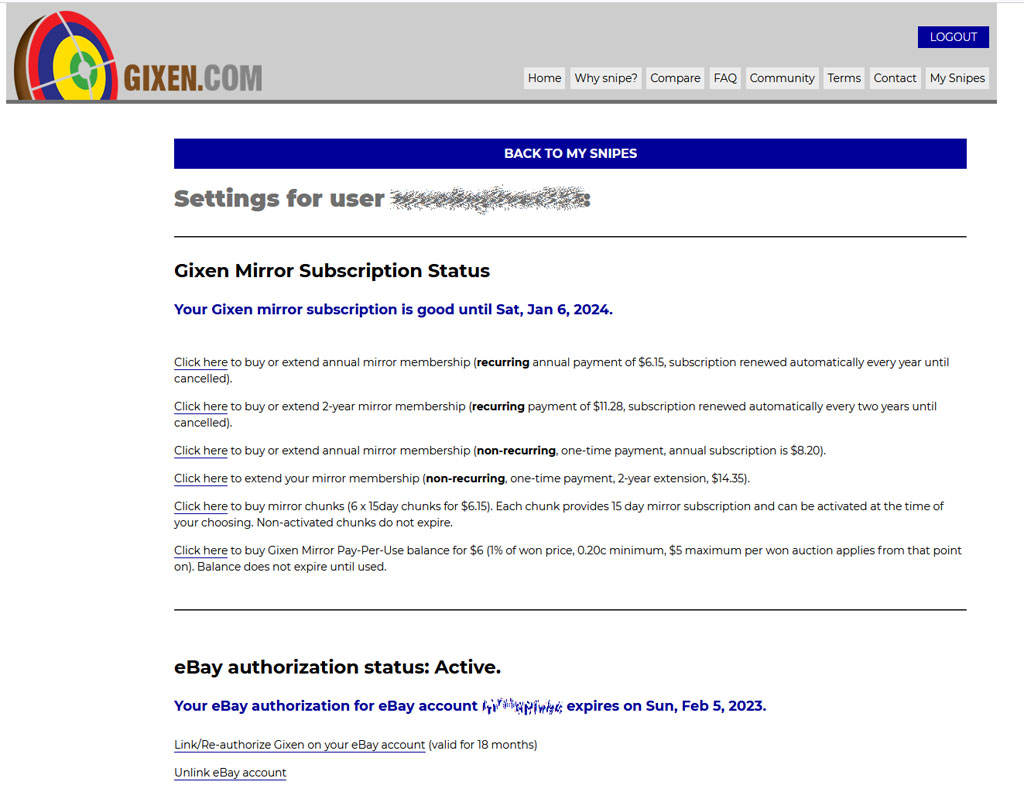 3) Click on "Renew authorization"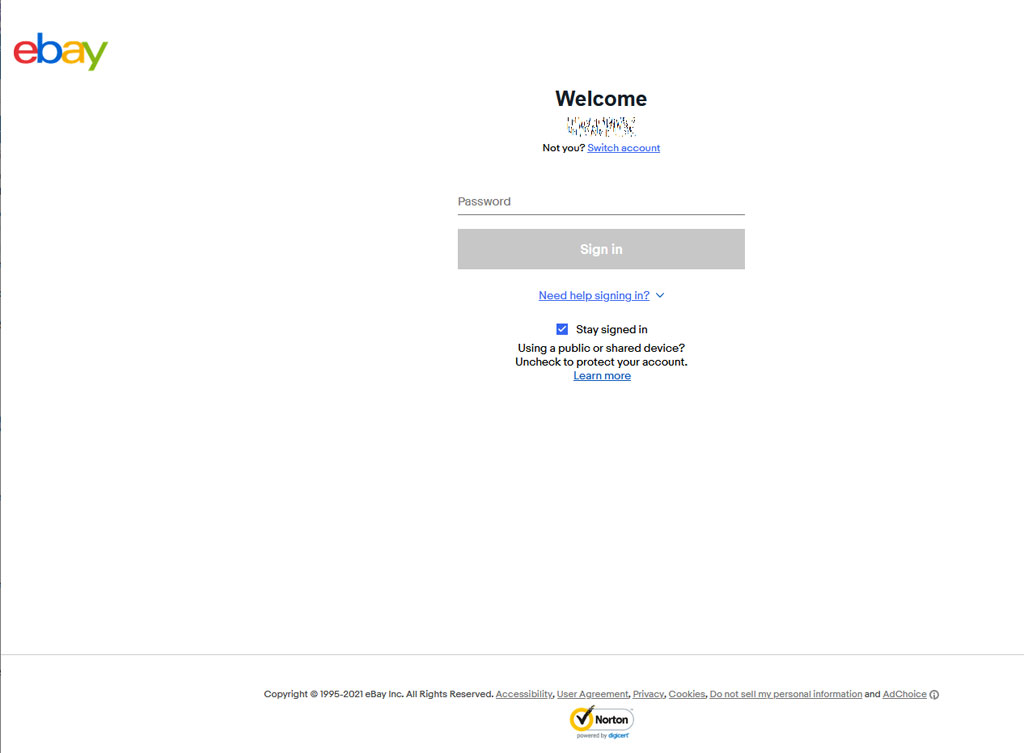 4) Log in to eBay

5) Click on "Grant Authorization"

Once you grant an authorization, you can see Gixen and all the other eBay third party authorizations on your eBay MyAccount page (My Account -> Sign in and security -> Third-party app access).